RTO 90753
TLI41222 Certificate IV in Motor Vehicle Driver Training
Why becoming a driving instructor might be your next career move?
If you are considering starting a new career you are probably looking for something with longevity, flexibility as well as a decent income.
Have you ever considered teaching people how to drive?
Working as a driving instructor is a great job for people who love to drive, own their own car and enjoy teaching others about this important life skill.
Pass on your driving experience!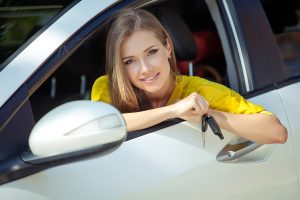 The main skill of a driving instructor is teaching students how to drive a car safely and follow the road rules. But you will also be responsible for inspiring confidence and calming nervous drivers.
It is a great role for those who have a calm, friendly attitude, enjoy meeting new people and have a passion for teaching.
Become a Driving Instructor!
Safety comes first as a driving instructor. So it's important to have a clean driving record and a full driving licence.
You will also need to pass a driving test, medical check with your GP and working with children check.
It's a growing industry!
This is a stable career prospect. Being self-employed you can set your own hours and rates, so once you gain a solid customer base, can really increase your profits through word-of-mouth recommendations.
Be in charge of what, when and how often you work. As soon as you have completed your qualification, you can take control of your own work schedule and leave behind the days of having a boss forever.
Once you help your first learner pass their driving test, you will be filled with a sense of pride that will make you love the job even more.
Every day is different!
Get out from behind a desk and enjoy a career with real diversity.
Not only will you welcome people of all ages and from all walks of life into your car but also your new desk will be the passenger seat of your car!
PVET Institute does not require payment to be made upfront in full. Students will be able to pay as they progress through the course.
DELIVERY
COURSE COST
ENROLMENT AND 1 INSTALMENT
2ND  INSTALMENT

 

FINAL INSTALMENT
 

FACE TO FACE

 

$2,780

 

$1,500

 

$640

 

$640
1st INSTALMENT*: Payment due for course registration- covers enrolment and first session with trainer.
2nd INSTALMENT*: Payment due after first 2 sessions with trainer.
3rd INSTALMENT*: Payment due at completion of 16 hours training – covers final training and assessments (total 24 hours).
*Once training has commenced instalments are non-refundable.
PAYMENT OPTIONS: Bank Deposit or Credit Card Payment.